IVF stands for In vitro fertilization which is one of the most common methods of infertility treatment these days. This method is adopted by the parents to overcome infertility issues which could be medical or genetic problem in male or the female.  There are certain cases such as tubal treatment in which in vitro fertilization is the first line of treatment also. Want to get help from best IVF centres in South Delhi? Contact the right one today!
IVF treatment is used to treat infertility in patients with blocked or damaged tubes, male factor infertility including decreased sperm count or sperm motility.  Women with fallopian tube disorders or premature ovarian failure can also go for this treatment. Side effects of IVF may include passing a small amount of fluid, after the procedure, mild cramping, mild bloating, constipation or breast tenderness. Medications given during the treatment may also cause side effects which  includes abdominal pain, hot flashes, mood swings, headaches, or in rare cases, ovarian hyper stimulation syndrome. IVF is expensive, and many insurance plans do not provide coverage for fertility treatment. The cost of a single IVF treatment varies from 12000$ to17000$ and If you want to make sure that you get the right cost in south Delhi NCR, get in touch best IVF centres today.
IVF Treatment, procedure as a blessing for the childless couples
IVF is a fertility treatment in which the fertilization takes place outside the womb and is implanted in female after fertilization.  The first In vitro fertilization took place in 1978 in England. IVF involves combining sperm and egg outside human body and letting them fertilize in a laboratory. This process is one of the most effective treatments that can actually fulfil the desire of women who are not able to conceive and give their spouse a chance of starting their own family and becoming parents. Find solution to the fertility Problems with a team of experts at the best IVF centre in Delhi and increase your chances of giving birth to your offspring.
A compassionate and caring attitude and an ability to communicate the accurate information to the patient in a sensitive manner is what are expected from the doctor that look and provide IVF treatment to the couple in need. Under the guidance of doctors and advanced IVF centres and technology, the blessing of becoming a parent is something that can be definitely showered upon.  Get help with IVF cost and best IVF centres to take best treatment.
Choosing a fertility specialist is one of the most difficult decisions during the entire process. Finding the right doctor is a daunting task under any circumstances or for any medical issue. A patient who needs help with fertility issues may be faced with complicated medical issues. The doctor parents choose to be responsible for taking responsibility of every step of this crucial treatment needs to be well versed with all the possible outcomes and complication with the IVF cost and best IVF centres.
IVF Treatment, procedure
The treating doctor is entirely responsible for medical testing, directing the appropriate treatment. Physicians are required to meet standards set but the state in which they practice, but being a physician goes beyond these criteria. –There are important facts associated with IVF centres which need to be communicated to the patients before initiating the process itself. For example, Pregnancy rates and live birth rates are not same: patients should be aware of this since they provide different information: the first may be a positive pregnancy test, but the second may be nothing more than a live born baby. Unfortunately, miscarriages happen, not all patients with positive pregnancy tests will have a successful outcome. These issues are sensitive topics that parents should know before they take a decision. Some patients may need multiple attempts before becoming pregnant. It becomes very important to choose a wise doctor for IVF so that there is clarity and satisfaction at every step. Delhi has a number of good IVF specialists and cost effective IVF centres, make sure you get the right treatment done.
The success rates of In-vitro fertilization depend on a number of factors including reproductive history, maternal age, the cause of infertility, and lifestyle factors. It is important to understand that the pregnancy rates are not the same as live birth rates. There are no limitations to how many times a couple can try for IVF treatment but it surely reduces the chances for the females to get pregnant by natural means.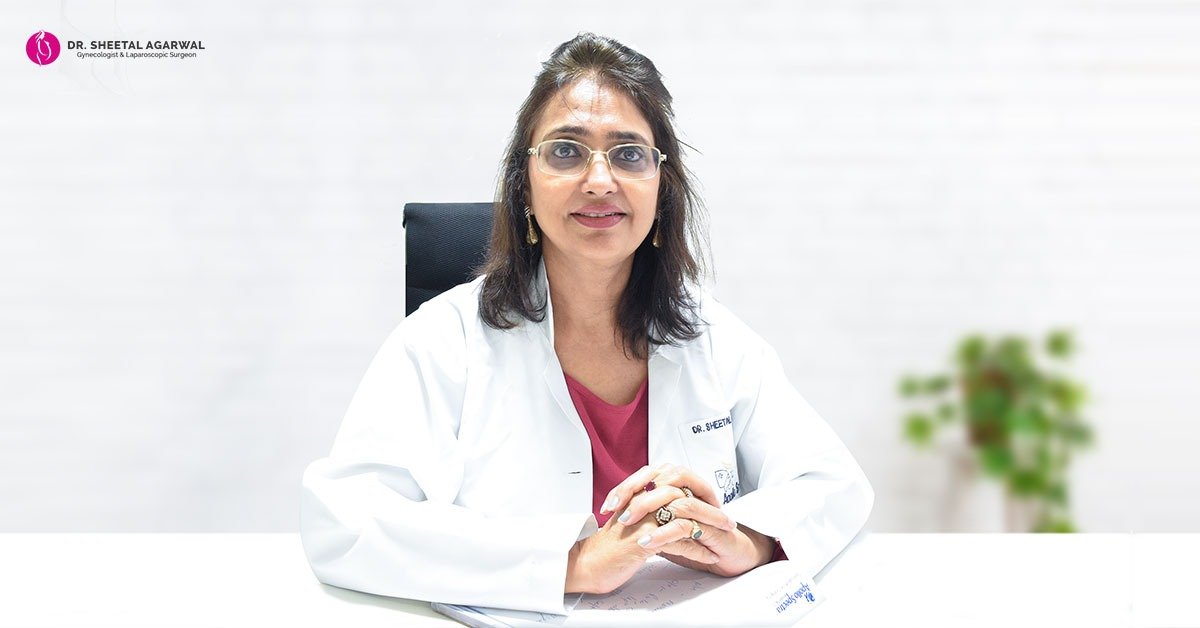 While choosing a good doctor for the treatment, it is often advised to go for an experienced one. However choosing a fertility specialist is a personal and subjective opinion, it is still better to look out for options and explore as much as possible before trusting any one particular advice. This subject may have different opinion from everyone and by the end the patients may end up with a completely different result. It would be better if the primary research is done online and you get the IVF centres cost in South Delhi then meeting with potential options.
Dr Sheetal Agrawal is one of the best gynaecologist of Delhi NCR and has an expertise in the field of Adiana System, Unilateral Salpingo-Oophorectomy, Hysterectomy (Abdominal/Vaginal), Pregnancy Exercise, Normal Vaginal Delivery (NVD) and Infertility. Want to take her guidance and IVF treatment done?  Get in touch with the team of best IVF treatment centres in South Delhi.