Before you choose the best IVF specialist in Delhi, let us give you a brief description of what in vitro fertilisation or IVF is. It is a sequence of procedures that take place to help an infertile couple bear a child. The infertility can be due to genetic disorders, lifestyle diseases etc. The procedure is about making the sperm and the egg meet and fertilise outside the body in a lab. It also involves regular monitoring of the process of ovulation and making sure it works for the in vitro fertilisation.
Searching for the Best IVF Specialist in Delhi? Here's What you Must Know!
1. Know where the clinic is located.
IVF is not a one-day treatment. It'll require you to visit the clinic multiple times, before pregnancy and then after. While it may not be a big deal to travel much before you're pregnant after you get pregnant a lot of travelling using any transport and getting stuck in traffic inducing stress is not recommended. That's the reason why when choosing the best IVF specialist in Delhi, you should choose the clinic or hospital that's near where you live.
If you reside anywhere near south Delhi you can always come to us near Kailash colony. The nearby areas include Saket, Vasant Kunj, Lajpat Nagar, Amar Colony, Hauz Khas, Green Park, or Greater Kailash. The hospitals Dr Sheetal Agarwal works with are Sama hospital, Rosewalk Hospital, Apollo Spectra, and Safdarjung hospital.
2. Know the skills and experience of the IVF specialist.
No matter how near a clinic or hospital is to your residence, locality isn't a good enough reason to get your treatment. After all, when you seek the best IVF specialist, you need to know what makes her so. That's the reason why it's crucial to know the expertise and skills of your gynaecologist. Dr Sheetal Agarwal, for instance, has an MBBS, DNB and MNAMS.
Along with that, she has extensive experience of helping couples for almost 25 years now! She is also a respected member of various reputed gynaecology forums like Federation of Obstetric & Gynaecological Societies of India (FOGSI) and Association of Obstetricians & Gynaecologists of Delhi (AOGD).
3. Know the cost of treatment beforehand.
We recommend you to find the cost of IVF beforehand to have a proper and positive mindset throughout the procedure that is going to last for months. For your information, a typical IVF specialist in Delhi charges about 1 to 2 lacs. This includes everything from blastocysts to embryo freezing charges and other hidden costs.
Anyways, the best IVF specialist is bound to charge a decent amount because of her skills and expertise and the lab equipment. Yet, Dr Sheetal Agarwal makes sure to not charge undue amounts that burn your pockets and make you forget your dream of completing your family.
4. Know the feedback for the IVF specialist from other patients.
You need to have a look at the success rates as the best IVF specialist in Delhi is bound to have the best success rates. To do this you can ask the gynaecologist or better check out their testimonials from past patients. Talk to those happy and elated couples who have got their treatment and are glad they made a choice to get Dr Sheetal Agarwal's consultation and move forward with the procedure. Talk to their cute children if you can and make your dream feel stronger.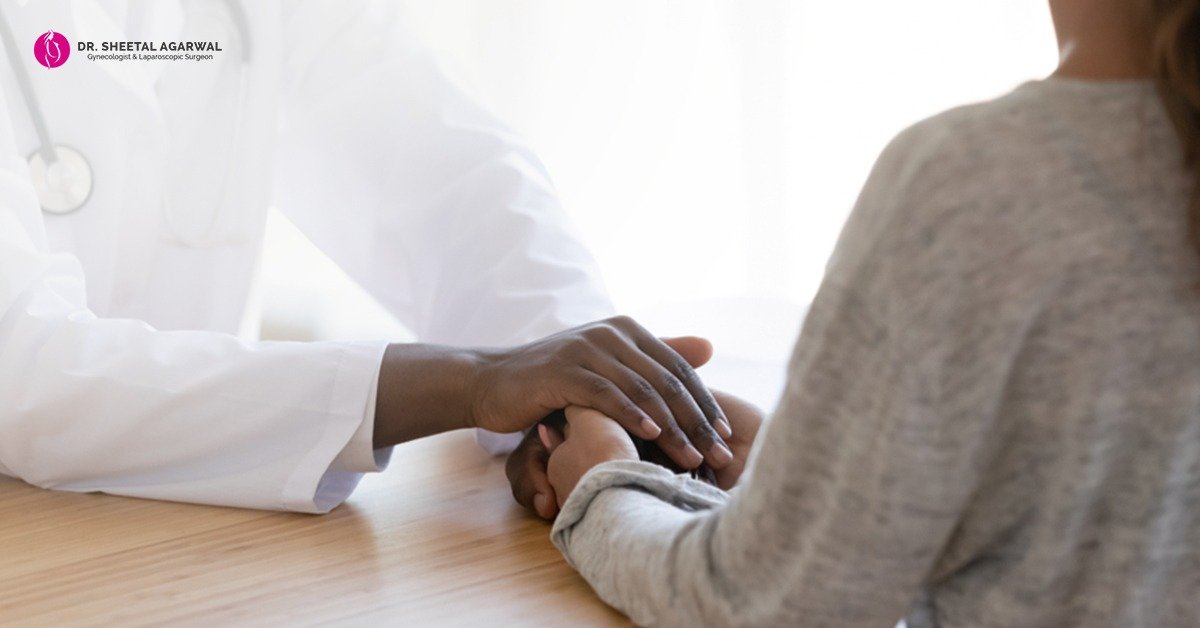 Also, make sure you see how couples from different backgrounds are treated. It is observed some clinics and specialists do not treat couples with poor backgrounds as nicely as they treat others. This is a sign of inhumanity and uncompassion that you and your baby should stay away from.
5. Know if all facilities or related treatments are available under one roof.
A lot of procedures combined make In vitro fertilisation a successful treatment. These include blastocyst cultures, ICSI, embryo freezing, PRP, PGS, etc. But any random lab with an inexperienced embryologist might not be the right choice. You need to choose a lab that follows all international standards when performing all procedures and is known for its success rates. Higher the success rates of a lab, higher the chance of you getting a successful treatment of In vitro fertilisation.
Whether you can or cannot have a record of the success rates, be sure to ask and ensure if the lab is equipped with all facilities under one roof or not. Only when you are sure and can agree that this is where the best IVF centers in Delhi works and creates miracles, should you finalise on that clinic. The reason is simple, a teeny-tiny mistake on part of the lab or unavailability of something at times, can reduce the probability of your IVF success.
There you go! 5 things you must know before choosing the best IVF specialist in Delhi or anywhere you live. Without doubt, Dr Sheetal Agarwal is your best bet as she stands true to the best of all these 5 things. Incredible success rates, low-cost treatment, all facilities under one roof, almost 25 years of experience, compassion, and a great location where she treats you. She has all the best goodies in her bag.
So, what is the wait for? Get going and book a consultation with her today to bring your baby to Earth sooner!